ABOUT DR DEVENDRA TAIDE PEDIATRIC SURGICAL CLINIC
---
Performs Advanced Pediatric Laparoscopic Surgeries
Laparoscopic and Open Neonatal Surgeries
Congenital Anomalies Correction/reconstruction
Neonatal and Pediatric Urology
Pediatric Burns
Pediatric Vascular Lesions and Hemangiomas
Constipation Clinic
Pediatric Urinary Stones
Pediatric Hepatobiliary Anomalies
Lung Cysts and Other Malformations
Thoracoscopic Surgeries
Scarless Surgery

Excellent Team of Expert Pediatric Urologist and Surgeon, Pediatric Anesthesiologist & Pediatric Medical Support.

Recently Performed Neonatal Laparoscopic Choledochal Cyst Excision (Six Days Old Newborn with 1.8kg Weight)

Performed Rare Case of Fetus in Fetu (Fetus in Abdomen of a Newborn)
---
Hernia / Hydrocele (Herniotomy)

Undescended Testis (Orchiopexy)

Appendectomy Laparoscopic

Neck swelling / Sinus Excision

Chest/ Thoracic Mass/ Cysts Excision

Anorectal Malformation Correction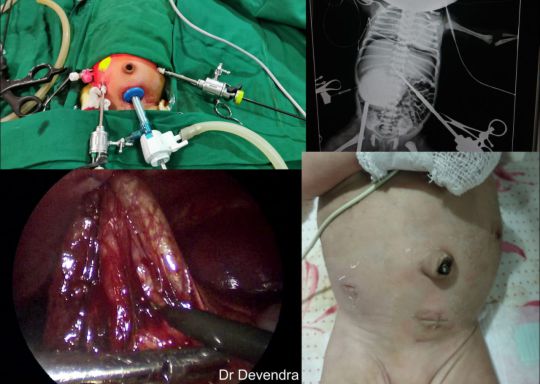 Successful management of a wee newborn with a major anomaly!
With immense pleasure I would like to announce that we have successfully treated a newborn with an enormous cyst in the abdomen through laparoscopic surgery (Key hole surgery).
Six day old newborn with a mere weight of 1.80 kg had a large Choledochal Cyst (cyst arising from biliary tract). We successfully excised the cyst through laparoscopy. Advantage of this approach is expeditious recovery and excellent cosmetic result. A large abdominal scar was avoided. I would like to thank Dr Gurusev for valuable support during the procedure, Dr Dilip Chavan for precise anesthesia and Dr Anand Bedekar for post operative neonatal care.
This is probably the youngest and the tiniest newborn to be managed complex and supra major surgery through laparoscopy.
1
Who is a pediatric surgeon?
Pediatric surgeon is a medical superspecialist who is trained to treat surgical conditions in newborn, infant and children. His/her training begins after completion of general surgery post graduate course. Duration of course is three years. His/Her training gives knowledge, skills and right attitude in the holistic care and treatment of all render little ones from newborn to teens. He/she is accustomed to specific ailments which are unique to children.
2
Why should you visit a pediatric surgeon when your child had problem?
Your child is not a miniature adult. It's body composition is different compared to adults and it's requirements are different. Hence to treat your child's ailments requires highly specialised training which imparted to a pediatric surgeon. We call our children as gold, do we take our gold ornaments to ironsmith to mend, no. We take them to a goldsmith as it's precious to us. Then why should we allow general doctor to treat our beloved precious gift of God our child? Hence you should go to a pediatric surgeon for any problem to your child.
3
When should you show your child to a pediatric surgeon?
Any pain in the body, specifically in tummy, scrotum, chest. Any swelling/lump with/without pain,redness,fever. Any trauma with/without bleeding specifically to the genitals. Any urinary problems including swelling over kidneys,stones, blood in urine. Any problem in passage of stools, blood in stool,hard stools. Any congenital anomalies.
4
Why laparoscopic surgery is better over open incision surgery?
In Laparoscopic (key hole) surgery the surgical procedure is done through small (3mm/5mm/10mm) ports or hole. Through these port slender instruments are introduced and surgery is done. Advantages are very minimal scar,less pain, faster recovery and early discharge.
5
How safe is anesthesia in children?
Now a days anesthesia is safe in children and in neonates with minimum related complications in the hands of pediatric anesthisiologists.
WHAT OUR PATIENTS SAY ABOUT US
Excellent Service based on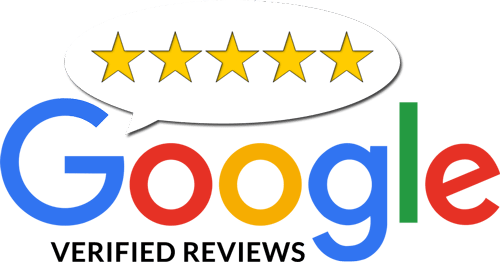 Jaga Nayak
⭐⭐⭐⭐⭐
"Very friendly & knowledgeable doctor. He talked to our son very nicely and won his confidence. My son would not let anyone touch him but allowed him as he got comfortable with Dr Devendra Taide. He got operated well and is now doing very fine. Thank you Dr Devendra Taide."
Gyanendra Mallick
⭐⭐⭐⭐⭐
"Dr Devendra Taide is a trustworthy doctor who would not try to make up conditions for your babies and try to extract money. Our son was not getting any better after severe stomach pain and we were sent to him saying that he is one of the best pediatric surgeon. Luckily, there seemed to be no major issues and he got well after getting basic treatment. We could not thank him enough."
Purnasasi Parida
⭐⭐⭐⭐⭐
"Doctor Devendra Taide is very supportive. After examination of my son, he immediately knew the issue and explained us everything in detail. He did not hurry and gave us time to think and decide. We opted for the surgery and now our son is doing well."
Manav Anand
⭐⭐⭐⭐⭐
"We got a very successful surgery for our son from Dr. Devendra Taide. A very skilled pediatric surgeon I would say. Definitely recommend him."
Hamid Qureshi
⭐⭐⭐⭐⭐
"Dr Devendra Taide operated on our baby when our baby was very young. My baby recovered very fast. We are so very thankful to you doctor."
Arpan ac
⭐⭐⭐⭐⭐
"He is very good with the babies. Dr Devendra Taide knows how to work with children. We are a regular for him for any condition with our children."
Subhash Naik
⭐⭐⭐⭐⭐
"I am very grateful that my child was being under the care of such an experienced and capable doctor. Thank you for performing surgery and for giving my child a new chance at life. "